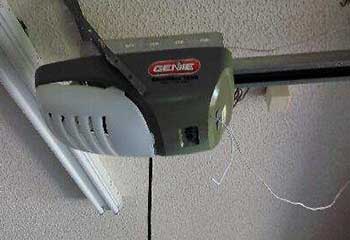 Garage Door Opener Replacement
Customer Issue: Mr. Henry knew his garage door opener had grown to be fairly old and no longer worked quite right, on top of being noisy, so he wanted it replaced.
Our Solution: Mr. Henry selected a Genie 7055-TKALV model garage door opener for its steel reinforced belt to give it sturdy, quiet operation, and for its backup battery system should the power go out. Our team disconnected his old opener and removed it, before slipping the new Genie on in its place. After attaching it, we took care of the safety sensors.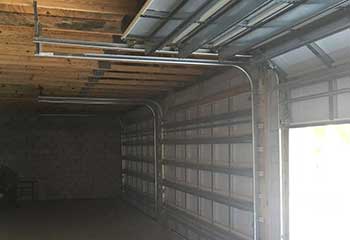 Track Replacement
Customer Issue: Mr. Parsons first noticed that his garage door seemed to be dragging heavily, then found one of the tracks seemed off.
Our Solution: We inspected the garage door track that Mr. Parsons indicated, and agreed that it appeared to be broken and most likely had been causing the problem. Our experts safely let go of the tension in the springs to detach them and the cable and remove the door from the tracks. We then unbolted the damaged track and replaced it with a new, sturdy one.
Laurence Parsons
- Hunters Creek